I am mystified by the transition within me; a transition that is shifting the world around me and the people in it. For the first time in my life I don't have a romanticized idea of my future, no ideal, no attachment to what it should, will or is supposed to be. For the first time I feel as though I have relinquished the fear in me consumed with control and I have surrendered to the journey. Each experience filled with opportunity, each moment rich with life -
my
life.
I have all the understanding I need to feel safe and confident so now my steps are mindful and sink into the earth with all the meaning and purpose they could ever need. I have embraced how deeply I love all the little nuances of life, of people and mostly how all these things seem to move within and without one another. I am entranced by the rhythms of the micro, the invisible, and how they form all we witness each and every day.
Life has brought me to my knees more than once and I have gotten up stronger each time but now I choose to bow, to plunge myself deeper into the earth to feel it all, to know, in the depths of my being how connected I am to everything else and the power that lies in that truth. I sink into the responsibility and feel honored to know what my responsibility is and I accept it with pride.
I used to be afraid to love because love was continually defined by others, but my love is not the love of others. As I feel the flow of the moon and stars, the energy of the sun and the rumbling, transformative power of the earth I stand in my love. I love each person I meet in ways unique only to them. I accept that as much as love has pained me, I have never lost love because my love is not defined by anyone other than me. I have fallen madly in love with the people I have invited in, the ones I have allowed to help shape me, and I have no regrets for loving anyone and will continue to love with that same strength. This is not an addiction, love is not my poison, relinquishing my love is. In this moment, I'm not entirely clear on what this
means
and that alone makes me feel liberated and free. I
do
know who I am and accept it.
I have had this song stuck in my head (
Song For Zula by Phosporescent
) since yesterday afternoon and I realized it's because I feel it so deeply but now as an observer, a witness to the Micah that thought love could only punish, control, or weaken a person. Now I listen to it with resonance and each chill it gives me is an affirmation, an incantation to every layer of my self that love is meant to show us and others our vulnerability and how this only empowers each person that has the courage to stand in that space and to hold that space with another person. Love does not come with restrictive expectations but with respect and honor. Love affords you dignity as you offer dignity to others. Love holds people when they are in pain, it sits silently when someone invites you into their experience, it reflects everything in the self and the other person and accepts it with compassion. Love is our fortitude.
---
Powered by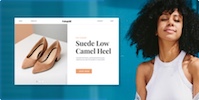 Create your own unique website with customizable templates.