Personal growth, healing, recovery, whatever you want to call your journey, has a way of making you look outside of yourself. Reflection and introspection are common along this journey and you begin to wonder if this state will be permanent; the state of constant observation.
"Look out from within and observe the words, actions, reactions, and feelings that evolve from you. Release the identity with what you have observed if it creates tension and stress. Surely you will dissolve into effortless being that way."




―

Franklin Gillette,
Compatibility: The Code of Harmony for Love and Unity
Then you have days where you are a participant. You participate in life, the richness of experience, the rawness of it. There is an ebb and flow to the observer/participant within each of us. A Yin/Yang relationship and finding the healthy dynamic for ourselves, our personal equilibrium as life and our every day decisions thrust us to and fro.
It is no coincidence that Autumn would bring reflection. Nor is it a coincidence that this thought would be pondered so close to a
Black New Moon
. I have seen myself as mist. Whether I am alone or in a crowded room I seem to quietly observe and participate at the same time. Presence alone being the only influence; moving between and around the other participants and observing the participation. Free, impermanent, witnessing as I am witnessed.
---
Powered by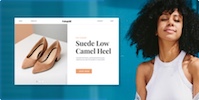 Create your own unique website with customizable templates.