I received a question the other day from one of
my YouTube
viewers; they asked "How did you deal with the loneliness at first? How do you become ok being alone?" This question prompted by my video,
Recovery from Love Addiction
. This is probably the most exquisite question I have gotten so far. The answer can sum up recovery (of any kind really) and I am thrilled to make the video in response and I am even more excited about the direction this question gave me. But this isn't the best and most professional response. This will be my personal, rawest and most real response that I will merely reference in my upcoming video. I can give a general response for everyone but if you are curious how
I
became comfortable alone this is it...
To begin, let's be clear that there is a vast difference between being alone and lonely. I have never felt more alone than when I'm with people. I grew up believing that there must be, at the very least,
one
person that I wouldn't feel lonely with so I began to become attached to the idea of what that person would feel like when I was with them. I had absolutely NO frame of reference, this was
all
fantasy and that was my undoing. I got caught up in relationships that were toxic and abusive and my behavior spiraled to the point of being suicidal.
You see, in my world, loneliness was only felt
in
relationships, not out of them. I felt loneliest lying next to anyone who controlled me, betrayed me, punished me, ignored me, loathed me, demanded of me, and on and on and on. The space between us was palpable but being touched was worse, it was as though each touch was meant to take something from me, to use, to consume, to alter, to mutilate. Even when I found my refuge, when I had the opportunity to share a bed with a man who truly knew me and cared for me deeply, who was my safe space from my nightmares, I remained lonely because it still wasn't love, not the kind of love that is secure in a way I needed most.
But in my lover's eyes I would see my bruises reflected as well as the girl that was still trapped inside. I discovered myself, my power, my truest beauty, my womanhood again and eventually I had to say 'goodbye' to the mirror I loved, this mirror who had saved my life as I also said 'goodbye' to the lie that had brought me there.
Loneliness then became losing everything. There is no greater hell then losing the ability to see your child on a regular basis. There is no greater emptiness. And no other kind of love can fill that void. When I first lost my home I stayed with a close friend who opened up her home and sometimes would fall asleep talking with me. This was the least lonely I ever felt, sharing a bed with a close female friend that was willing to simply be present. My screams would wake her though. For those few nights someone else heard my screams, I wasn't alone and I didn't feel lonely.
That's the thing about having deep scars from the past. You spend years doing the physical, spiritual and psychological work on yourself, healing trauma, PTSD, and anything that may have brought you to the choices you had made in romantic partners (addiction, avoidance, past abuse, codependence, etc.) but that doesn't take away the many more years locked away. The mind has an interesting way of deciding when it's time to heal something. One thing dating has taught me is that no one can hear you scream anymore - no one except you. You will still wake up to the sounds of your own screams. You will hear your voice screaming in your dreams. The sound of your screaming comes and goes but no one else can hear you... not really.
You can look at someone else, try to explain it and only feel more lonely when their empty eyes look at you with confusion or their cold responses leave you feeling as though you cut yourself wide open just to fall to your knees bleeding alone all over again while they just watch you, with no compassion or worse yet, complete disinterest.
To me, loneliness is the emptiness you feel when an expectation is not met. So, if I expected a fairy tale, I was lonely every moment I was with someone that didn't give that to me. As I matured, healed, became educated, loneliness has become the expectation of a shred of compassion when a relationship comes to the point of needing to share more about my past and receiving nothing. Not feeling lonely has become loving who I am, accepting myself, forgiving myself, being compassionate with myself and surrounding myself with only those who treat themselves the same way. And most of all, just loving people as they are while loving myself enough to honor my own boundaries.
Spiritualists will tell you that expectations break your heart, not people. I'm here to tell you that there is nothing wrong with expecting compassion when you open up about something painful with the goal of being closer to a partner, connecting on a more intimate level and being able to release something that is ready to move from your psyche and your spirit. This also is in line with the Buddhist teaching of romantic love so when we talk about expectations, let's be clear on what expectations are reasonable and realistic and which ones may be exaggerated. That's all another topic for another day.
​Image Credit:
GoodVibes Photography

Powered by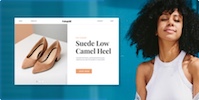 Create your own unique website with customizable templates.