Our culture seems to have eros for the concept of eros! This is the love that, even though feared in ancient times, we seem to obsess over from fantasy to entertainment. When balanced with the other forms of love, eros can be incredibly fulfilling and can last an adult's lifetime.
It's interesting how Jung made the distinction between eros being the feminine approach to romantic love and logos was the masculine approach. When both genders embrace the opposite genders approach then the love becomes transcendent. Men and women both have masculine (Yang) as well as feminine (Yin) aspects to their psyches not to mention how all of our bodies operate best when these two energies are in balance (left to right, top to bottom). So even in relationships where the genders are the same, the approach to love can still vary based on each person's dominant energy.
For example, I am a female but a Yang Earth element in Traditional Chinese Medicine so it's no surprise that I may have an easier time taking an "objective interest" (logos) in my romantic relationships than a woman who is primarily Yin. My son is Yin Water and he is gifted at the "psychic relatedness" (eros) in his approach to love. Interestingly, he has offered me sage advice on that approach more than once!
​
The key is recognizing your preferred approach and noticing when you project or judge another person's approach and take that as an opportunity to look within with the goal of individuation.
Other loves:
Philia
,
Agape
,
Ludus
,
Storge
,
Pragma
,
Mania
,
Philautia
Powered by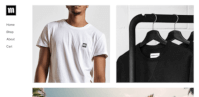 Create your own unique website with customizable templates.