Ludus is the epitome of who I am. Or if you want to break it down further, it's the epitome of how I express love. I have naively expressed this love for everyone for as long as I could remember and was frequently baffled when I was accused of having affairs with anyone in a committed relationship. It never occurred to me that just because I understood what I always meant, especially since my words were always direct and very clear, that my actions sent other messages to onlookers who were not familiar with this form of love - or they feared it - or both. I have trouble controlling my playful and often flirtatious nature but I have always been very much in control of where my mind and heart were at. To the outside world, I am often misinterpreted as needy, desperate, "easy", etc.
Don't get me wrong, I can crank up my inner vixen with the best of 'em but I usually read men well enough to know when to take it down a few notches. My biggest issue is that when I spend a lot of time with another person, male or female, I fall in love with them a little. I feel philia for sure but since ludus
IS
who I am, I do not discriminate when it comes to being playful and flirtatious with anyone who knows me well or has to suffer frequent work days with me. It never means anything more than that to me or to the people I work with (usually) because after a certain amount of time they can dismiss it as me just being me (and I clear up misunderstandings post-haste!), but to onlookers or anyone that feels threatened I can be a brazen hussy. ~Ho Hum~
The eight of the series will have all of the references but in true ludus style, you have to wait! ;)
​Other loves:
Philia
,
Agape
,
Storge
,
Pragma
,
Eros
,
Mania
,
Philautia
Powered by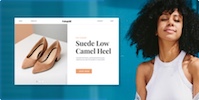 Create your own unique website with customizable templates.