With Valentine's Day fast approaching I thought we could look at the word 'love'. The Greeks had multiple words for 'love' to avoid the confusion the English language seems to bring with that word.
Philia is a love; a form of affection based in friendship. Aristotle went into how this can be demonstrated in different forms in various styles of friendship.
This is the first of a series of the words used by other languages for love. Feel free to contribute or share some of your favorites!
The other seven loves:
Agape
,
Ludus
,
Storge
,
Pragma
,
Eros
,
Mania
,
Philautia
Powered by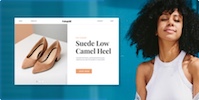 Create your own unique website with customizable templates.