This is for the wounded lovers, the women who have known pain and violence in sex or their relationships. This is for anyone who has felt shame or guilt for finding a healing salvation in a well-intended, intimate connection with another human.
This is also for the men that know how to care and nurture these women knowing that sometimes this means they are inadvertently daunted with the eximious task of righting another man's wrongs - in her mind and heart anyway.
I debated dividing this into more than one part but doing so would feel like sliding a knife through a healing process and I just couldn't do it. Ride the wave, it'll be worth it.

I want to begin by saying that the most important thing to remember throughout this archetypal narrative is to trust your instincts. The best men (and women) would only respect you and love you more for it. Reading further will be, in a way, an act of surrender...
Your heart and body have been bruised and battered. You have known glimpses of love, just enough to fill your heart up so that when the love ends, or becomes something you no longer recognize you are acutely aware of the agony of crushing emptiness. You are a survivor and choose to no longer be a victim but instead a warrior on your own path of self-forgiveness, self-acceptance, self-healing, self-discovery, self-expression and most of all, self-love.
There will come a time when a man on a similar journey will be on a path that will intersect with yours. This could happen more than once in a variety of different ways but you will know when it happens. This man will unnerve you because he will look at you differently than other men have. You will have an instant choice to make and if you trust your instincts it will be the right one. The men that are meant to be part of your journey will look at you no differently at perceived rejection; in fact they may even respect you more but not always say so out of respect for your boundaries. You are learning how to use the word 'no' as a tool for vetting who will respect your space and boundaries and for those who won't.
If you are using the word 'no' in order to avoid something, however, somehow the universe knows this and it will try again. The people who are meant to help you to the next level, (whatever that means for you at any particular time or place in your journey) will reappear and it will seem much more than happenstance for both of you. Years may go by, but whatever this particular person has to offer you, God, the Universe, fate or whatever forces that are at work greater than we will cause your paths to intersect again and it will continue until you have the courage to face the lesson this person will have to offer you.
Here's what I can assure you, when the timing is perfect and you have faith in yourself you will be challenged by someone else. For this writing I will speak from my own experience with no intention of limiting what your experience can and will be…
Standing before you will be a man seemingly bathed in light, so much so it will be unsettling. Make no mistake, his darkness will be evident, he doesn't hide it, he doesn't hide his light either. He greets you with tempered enthusiasm. He does not fear what you may see as his eyes meet yours with genuine intrigue; the smile he offers you expresses his willingness to be open and vulnerable with you, even if for only a moment.
You have seen desire many times before. In fact you have trouble recalling a time when men didn't gaze upon you with lust for what they wanted to take from you or, at the very least, you were educated by well-intended adults on what to watch out for. Some men hid it better than others, sometimes under the guise of "helping" you but inevitably you were left feeling stripped raw and thrown away when they were done with you
or
when you didn't live up to the expectations they forced onto you. You have had so much experience with these kinds of men your body can sense them before you lay your eyes on them. This man though, he will be different. He doesn't look at you from a space of empty longing, what he stands to gain, what he intends to
take
; he looks at you from a space of
wholeness
. He will recognize your light, your darkness and accept it for what it is.
Patient isn't a word to use for this man because he waits for no one. He is whole and continues his own work as he walks his own path and he remains open to those that will flow in and out of his life, accepting the divine wisdom in nature and universal synchronicity. He embodies the Yin of sensuality and Yang of sexuality almost perfectly and you can feel it before you even touch. Maybe because you have grown stagnant on your path, maybe you're curious, or maybe it will be sheer will that offers you the courage to face him. When you do turn towards him you know there will be no turning back. He will meet your gaze as an equal. He will not try to bewitch or enchant you with his words. He has no interest in manipulating your heart. He will make you no promises. This is a man that has no need to prove himself, he would never attempt to force a bud to open. This man appreciates the divinity in watching a flower bloom and the moment he touches you, you will understand why. His primary interest is to just
be
with
you
as you desire.
You have invited him to temporarily join you on your path and he has accepted. He proceeds with caution, reading you almost as if he already knows you better than you know yourself. Even if you begin to behave in ways that had been expected of you in the past, he will pause you. He will ground you. He will not let you get away from yourself. His eyes, filled with life, acceptance, and compassion hold yours until you realize that he is there to be your mirror. His role is to reflect to you how far you have come on your journey. He shows you how tired you have become and he recognizes it. He shows you that you too are looking at him from your own wholeness. You realize you aren't in want, you aren't surrendering because of an empty need but because someone is offering you their wholeness. This is the beginning of the gift he is offering you, the gift you will share.
He will likely have you take the lead and soon begin to follow. You squeeze your eyes closed trusting this process, trusting that this experience will continue to be different than anything before while simultaneously hearing your body tremble in fear that it will turn out the same. He will say nothing to quiet your fears. He can see all the empty words still etched and seared into your flesh. No, he won't add to those words, instead he will gently brush them with his lips and his fingertips. He will gently kiss away the invisible grip that remains around your throat from the violence of past lovers hands and their stifling words. He won't force your eyes open. You find yourself continually realizing that he doesn't need anything from you and at any moment you could stop him and he wouldn't look at you or treat you any differently. He finds no shame in a woman standing up for her honor and her dignity. In fact, he would applaud it, one warrior to another. This awareness however only draws you deeper in and the trembling now is no longer fear but surrender.
You have the courage now to open your eyes, even if only for brief moments and he is completely enveloped in pleasing you and watching you. His reverence for you is profound but somehow you know that you must join him in recognizing yourself for it to continue… and that's when you feel his hands glide along your arching back and he thrusts you deeper into yourself, heat from your combined energy coiling around your spine like a serpent as you throw your head back. He has brought you to a precipice surrounded by the dense fog of a lingering past and you must continue to trust if you want to feel the euphoria of falling through and past it. You let go and he falls with you, assuring you with his body that you will both land on your feet as his grip intensifies. He guides you into the deepest realms of who you are. The fall is your ascension and he remains your mirror. Time is lost as you explore each wave together, reflecting all that has made you whole, all that has brought your paths together. There you remain, in the stillness between time, intertwined in the richness of each other and what you continue to share, releasing whatever has been holding you back and embracing the flood of expansive light.
To say that this is a form of healing may have some merit but it is more of a transmutation of things past. The past may still remain with you but your experience together begins to show you the power of transmuting the remaining scars into something more powerful than the pain, something that you can take into the world with you when this moment has passed and offer to those who are tired of trying to heal or being told how to heal and wondering why so much still lingers. The deep knowing that you are not alone. The further release of shame and guilt that you may have forgotten you still had. Roadblocks from the past fall away as your clarity deepens and your purpose becomes visceral.
The beginning of this intersection promised nothing more than the present moment so as you part ways there is a foreign but liberating sense of freedom in not knowing if your paths will ever be meant to intersect again. For the first time you are feeling completely fulfilled regardless of what will come next. You won't be able to help ruminating over the profound gratitude you have for this person and the experience you had shared. You will have an even deeper understanding of the sacredness of sex and of detachment to outcome. You will also have a deeper understanding of the intimacy of our interconnectedness as humans along with the value and spiritual power in being able to let go. And once you have known this, I can assure you that you will be far less likely to ever settle or compromise yourself - not ever again. You have seen yourself and you have seen what kind of men
do
exist and you will continue on your journey feeling a bit lighter with a deeper faith in yourself and others.

​~Micah
Powered by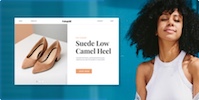 Create your own unique website with customizable templates.